Rental Application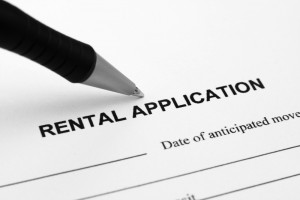 The following application must be completed in its entirety.                                                                                                                                             
Rental Application
Name and phone number of current and previous landlord.
Proof of income. Two (2) most recent pay stubs, social security statement, unemployment statement, etc.
Name and contact information of your employer.
A current photo identification.
$25 non-refundable application fee per adult (Cash or Money Order Only).
*All rent payments will be automatically withdrawn from your checking account, savings account, or credit card between the 1st-5th of each month. This is known as Auto-Pay or E-Pay.
*Your application will not be processed until it is completed in its entirety.
Upon completion of your application, submit it with a member of our staff and it will be processed within 48 hours, pending contact with your current landlord. A member of our staff will contact you after your application has been processed.
We do business in accordance with the Federal Fair Housing Law (The Fair Housing Amendments Act of 1998).
It is illegal to discriminate against any person because of race, color, religion, sex, handicap, familial status or national origin.
Rental application requirements:
Valid Photo Identification
Verification of Continuous employment for at least six (6) month period.
No prior evictions or Bankruptcies within the last five (5) years.
Net income must equal at least double the rent amount per month.
No outstanding Bills (utility, car payments, school loans, etc.) or history of late payments per screening report.
Former Landlord Reference.
*We may ask for a co-signer and/or additional deposit money if requirements are not met.
Please call (717) 885-8686 when application is complete.