Meet Our Team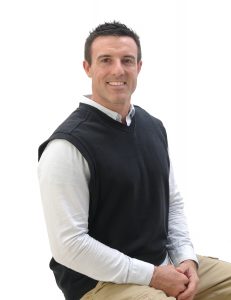 Steve Foote and Cody Godfrey

Steve Foote
Steve started Foote Real Estate in 2002 when he bought a small 2 unit apartment building in York, PA.  By 2008, buying and managing self owned rental properties was his full time job.  Steve enjoys learning as much as possible about real estate investing and all aspects of business.  He is a big fan of the Rich Dad Company and Mobile Home University.  Steve has taken numerous real estate and business courses since 2002, attended the MHU Boot Camp, is a current member of the MHU Investors Club, and is a licensed Pennsylvania Real Estate Broker.  Steve also spent 6 months working one on one with a high performance business coach from the Tony Robbins Group.
Cody Godfrey
Cody graduated from Lock Haven University in May 2017 with a Bachelor of Science degree in Business Administration. In June 2018, he joined the Foote Property Management team where managing rental properties and searching for new acquisitions has quickly become his passion. Cody is a huge fan of Grant Cardone and all aspects of real estate investing. His future plans include, attending a MHU Boot Camp, attending a Grant Cardone 10x Growth Conference, and continuing the growth of Foote Property Management.
*Foote Real Estate's extended team includes maintenance contractors, onsite property managers, leasing agents, certified mobile home installers, and numerous other vendors.